This SUV will be built on a modified version of the Toyota TNGA-B (or DNGA) platform and will compete with such as the Hyundai Creta and Kia Seltos.
The global partnership between Suzuki and Toyota is preparing for a major announcement later this year. Both brands are jointly developing a new compact SUV that will compete with cars such as the Hyundai Creta and Kia Seltos. The same product has now been spotted during testing in a completely camouflaged form in Delhi. It is said to have the code name D22.
Maruti Suzuki and Toyota SUV design:
While the SUV remains chicly hidden under thick sheets of camouflage, the overall profile of the car is visible, hinting that its dimensions will be comparable to competitors in the segment.
In the front you can see the high LED daytime running lights, and the main headlights are located just below. The hood of the SUV also has a slightly lush profile, however this image may also be the result of coatings used to hide the front parts. Interestingly, the front main grille is located quite below and has a honeycomb grid layout. Also, the new set of images confirms the fresh design of alloy wheels on the SUV.
Another set of newly validated parts includes the use of turn signals built into the SUV's ORVM, and square wheel arches. The car is also visible with a fairly large greenhouse, which should give passengers an airy feeling inside the cabin.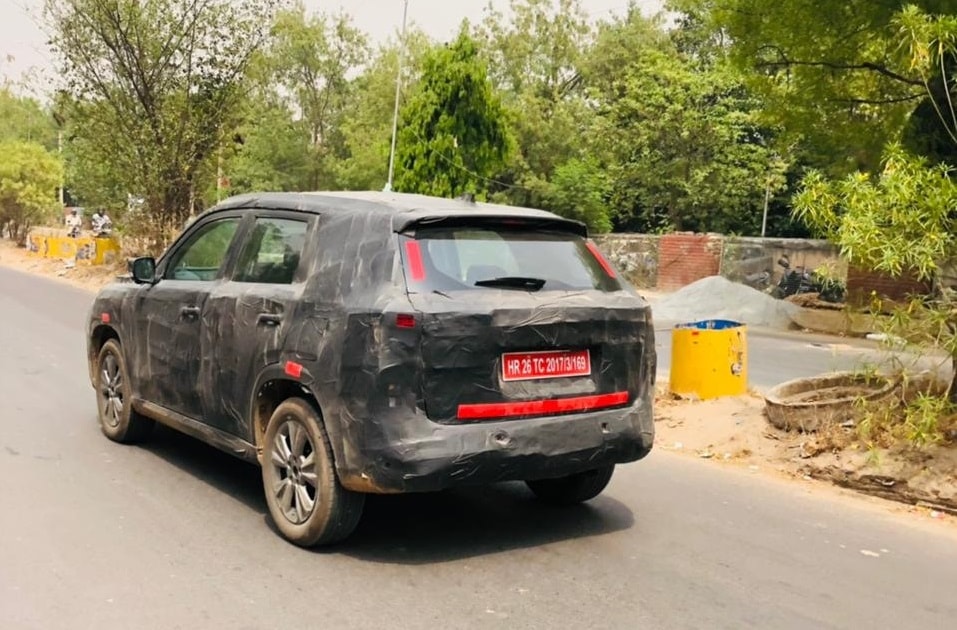 Behind you can see an SUV with a fairly sloping rear gate design. The rear also has a small roof spoiler along with a sharp fin type antenna. The rear window also gets a wiper. The rear bumper also features a rather muscular and heated posture, along with provisions for rear parking sensors.
Future engine and platform of the Maruti-Toyota SUV:
This SUV will be a proper collaborative development between Suzuki and Toyota worldwide. And will be built on a modified (localized) version of the Toyota TNGA-B (or DNGA) platform.
In addition, Toyota is increasing the range of hybrids in the Indian market, and the future SUV will be one of the new users of its hybrid technology, which will also help the automaker to gain more credibility in the segment. It is expected that initially this model will be equipped with a soft hybrid system that can be upgraded to a fully hybrid transmission in the next few years.
Release of the new Maruti-Toyota SUV:
Expect the launch to take place later this year in the holiday season. The original product could be seen at Toyota, while the Maruti Suzuki version could be launched next year.
Date of first publication: 7:43 AM IST on May 4, 2022
https://auto.hindustantimes.com/auto/cars/maruti-suzuki-toyota-s-upcoming-creta-rival-suv-spied-in-clearest-images-yet-41651628146902.html