Let's go back in time … for about five years … in 2017 Mercedes-AMG showcased an amazing concept car, the Project One, needed until 2022, before this Formula 1 car for the road was finally ready for production. The two-seater supercar boasts state-of-the-art and efficient Formula 1 hybrid drive technology, for the first time right from the race track to the road. This hybrid with a limited performance series comes with a total output of 782 kW (1063 hp), thanks to a classic internal combustion engine combined with four electric motors, the maximum speed was electronically limited to 352 km / h. The development of this engine was carried out in close collaboration with Formula 1 experts at the Mercedes-AMG High Performance Powertrains in Brixworth, and more importantly, the ready-to-produce Mercedes-AMG ONE is coming to the Goodwood Speed ​​Festival (June 23-26, 2022). ), where we will be able to see this hypercar in action.
"With Mercedes-AMG ONE we are more than out on the envelope. The huge technical challenges of creating a modern Formula 1 transmission suitable for everyday use on the road have undoubtedly pushed us to our limits. During the development, many may have thought that the project was impossible to implement. However, teams in Affalterbach and the UK have never given up and believed in themselves. I have a lot of respect for all the participants and I am proud of this achievement of the team. Putting such a hypercar on wheels is definitely unique. This applies to us as Mercedes-AMG not only from a technical point of view, but also from the point of view of close exchange with our regular customers. Together with us, they have experienced ups and downs in the development process. They have been an integral part of Project One from the beginning and can now count on the exclusive and unique Mercedes-AMG ONE, which has also been able to overcome the following obstacles and passed all ECE certification tests. "says Philipp Schimmer, Chairman of the Board of Mercedes-AMG GmbH.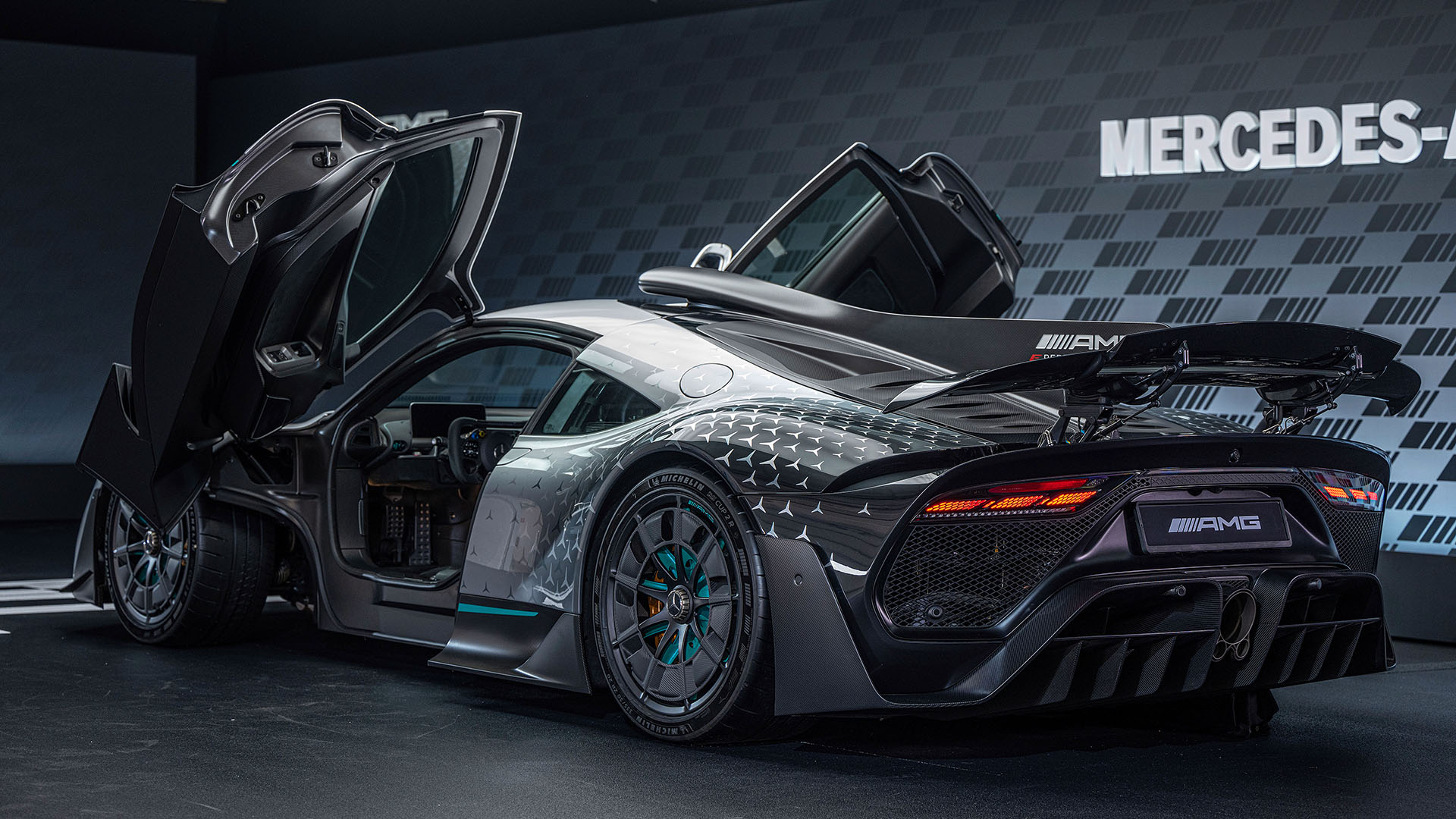 "Mercedes-AMG ONE performance data is ultimately just a small snippet of what technology is in this car. In addition to the power unit of Formula 1, which produces 1063 hp. with a relatively small, high-efficiency internal combustion engine combined with four electric motors, the monumental task was primarily to further clean the exhaust. The Mercedes-AMG and Mercedes-AMG High Performance Powertrains have done a great job here. This project was partly a curse and a blessing at the same time. But we have come a long way, and as a technician you naturally admire all the details. From the materials used, the exceptional components of the chassis to the aerodynamic improvements – in terms of complexity, the Mercedes-AMG ONE is hard to beat. In a Formula 1 car, a team of engineers with laptops makes sure the transmission is up and running. With our hypercar all that is required is a push of a button. It also illustrates the huge know-how software that has come into this car. "says Jochen Hermann, Technical Director of Mercedes-AMG GmbH.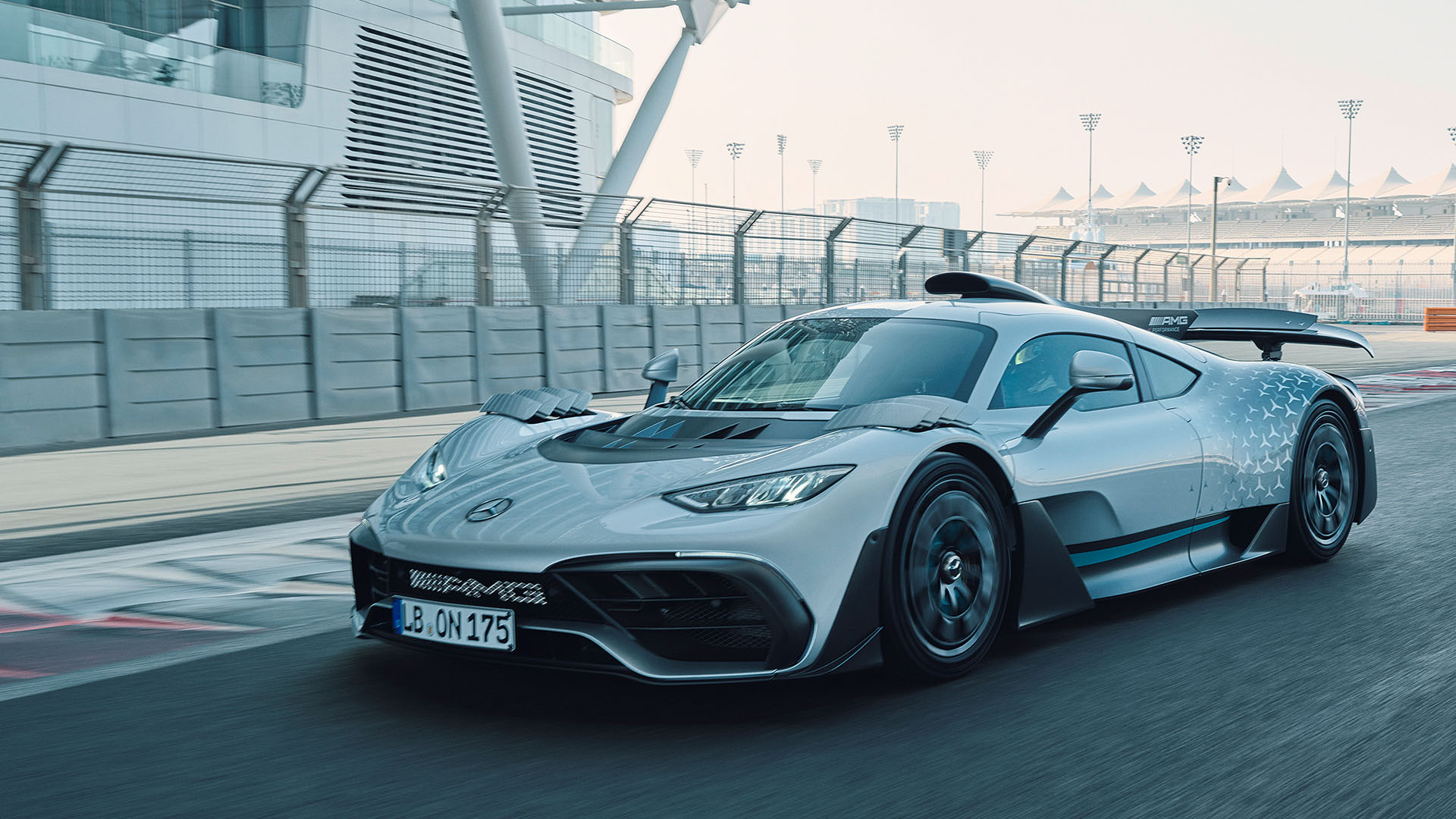 Power in this brand new Mercedes-AMG ONE comes from a 1.6-liter hybrid V6 petrol engine with a single turbocharged power supply, which in its technology corresponds to a modern power unit of Formula 1, which provides a lightning reaction faster than an atmospheric V8. Engine, also keep in mind that this V6 engine comes from the Formula 1 track, so it can develop speeds of up to 11,000 rpm, but for greater durability and use of commercial gasoline Super Plus it intentionally stays below the F1 speed limit. Power to the front wheels comes exclusively from two electric motors with a capacity of 120 kW, which can rotate up to 50,000 rpm and are connected to the front wheels by a gearbox.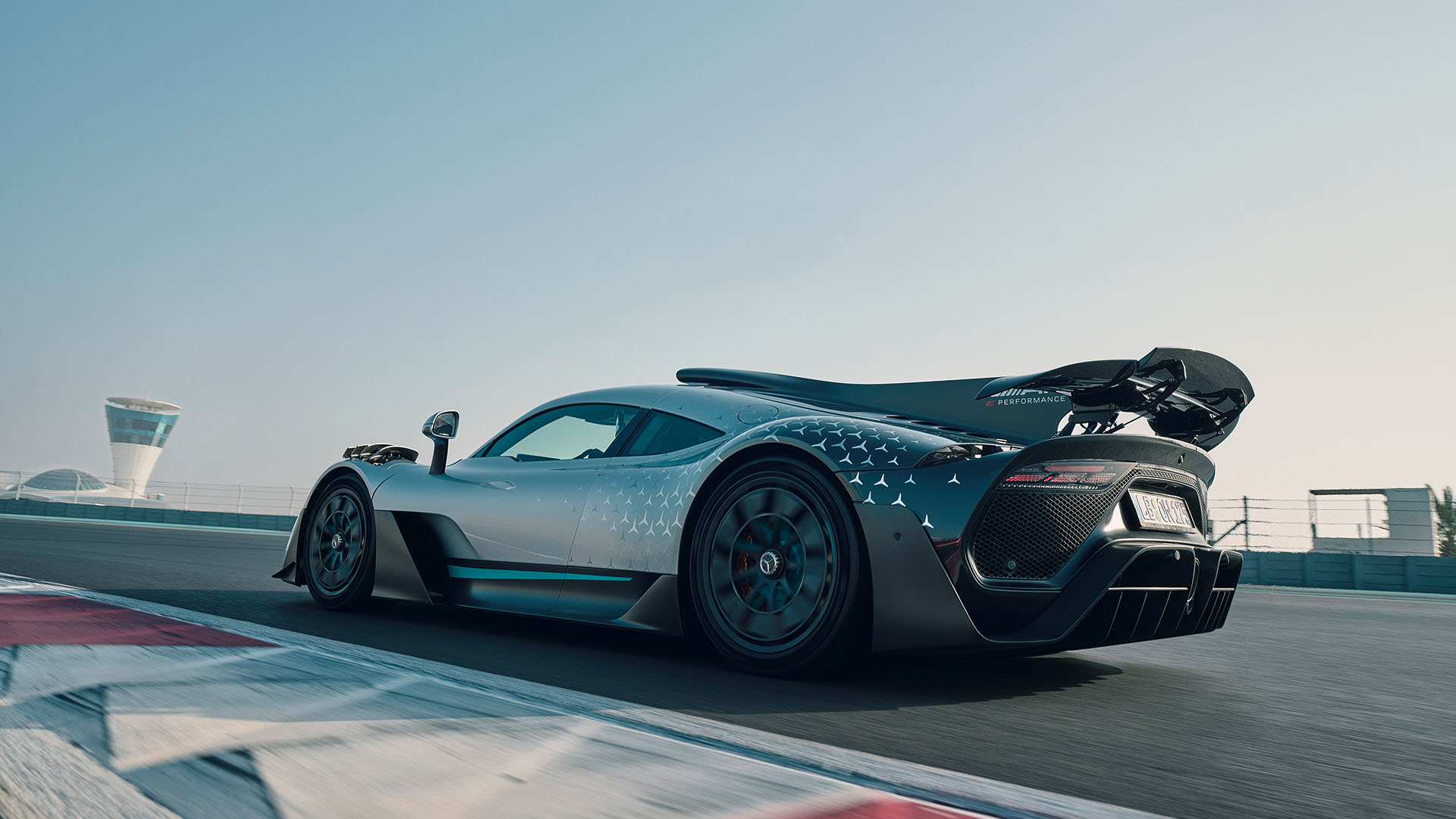 The Mercedes-AMG ONE initially starts silently, including the electric motors on the front axle, but at the same time the catalytic converters are preheated, as the real V6 internal combustion engine will not start until the desired catalytic converter temperature is reached. The car comes with six control programs: Race Safe is a standard program with a hybrid on-demand driving mode and fully electric start. Only when more power is required does the internal combustion engine turn on. Then you get into a race that is a true hybrid driving mode with an individual charging strategy. In this mode, the internal combustion engine runs continuously and can charge the high-voltage battery so that full electricity is always available.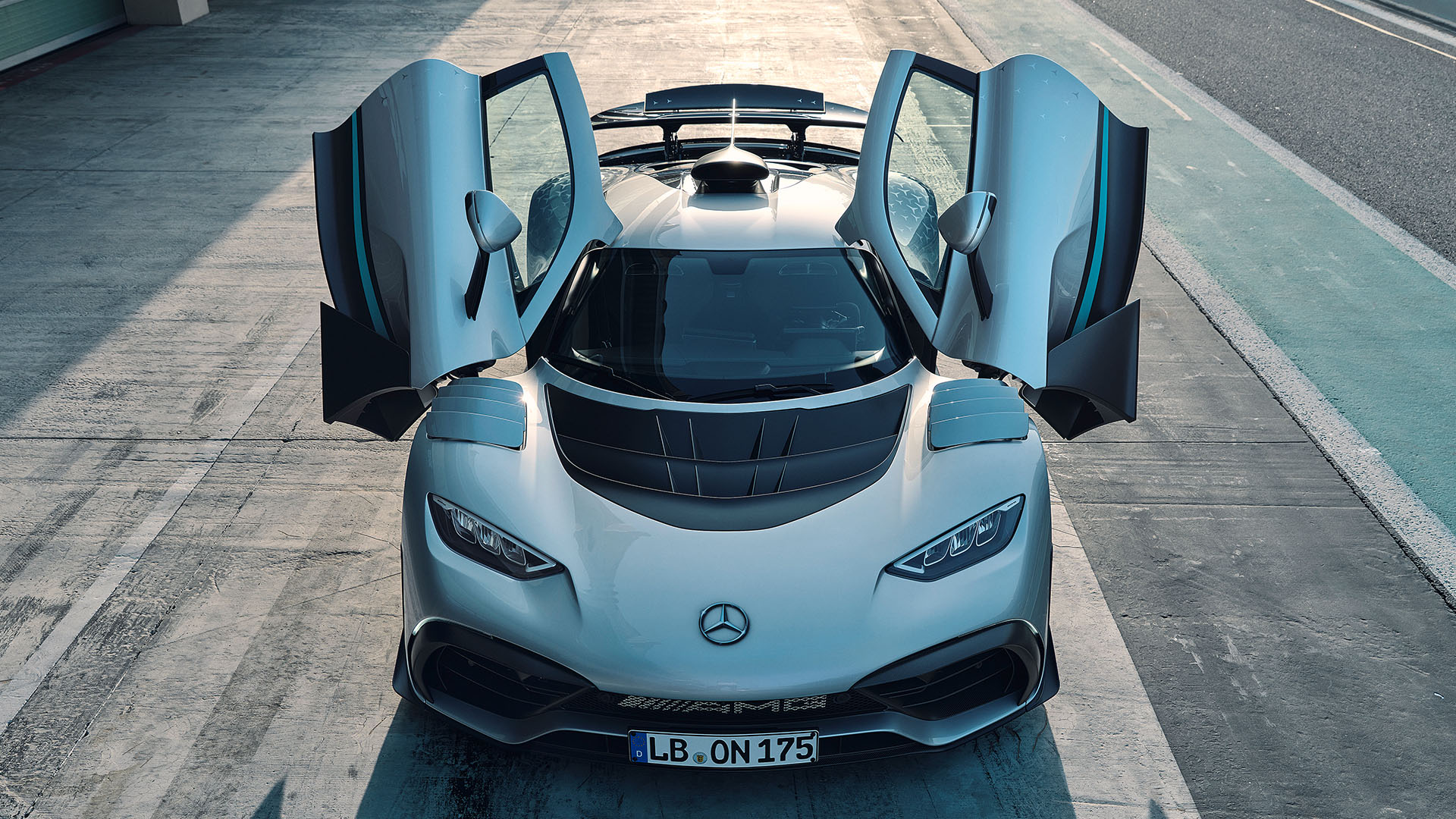 Naturally, the Mercedes-AMG ONE also comes as a true EV with a fully electric driving mode. But for us, gear managers, Race Plus mode, which should only be used on the race track, sounds very interesting, it comes with active aerodynamics, lowering the chassis by 37 mm (front) / 30 mm (rear), tighter chassis adjustment, and special performance controls for really fast tracks on the track, and it gets even wilder when you switch to Strat 2 mode, again only for the race track, but now you get active aerodynamics, even tighter suspension settings while the car is moving is also lowered lowering the car by 37 mm (front) / 30 mm (rear), and in this mode you get full power from all engines, as in the qualifying round of Formula 1. Thanks to the RACE START function in the Race, Race Plus and Strat 2 driving programs, very terrible accelerations are possible: a sprint from a standstill to 200 km / h is completed in just 7.0 seconds.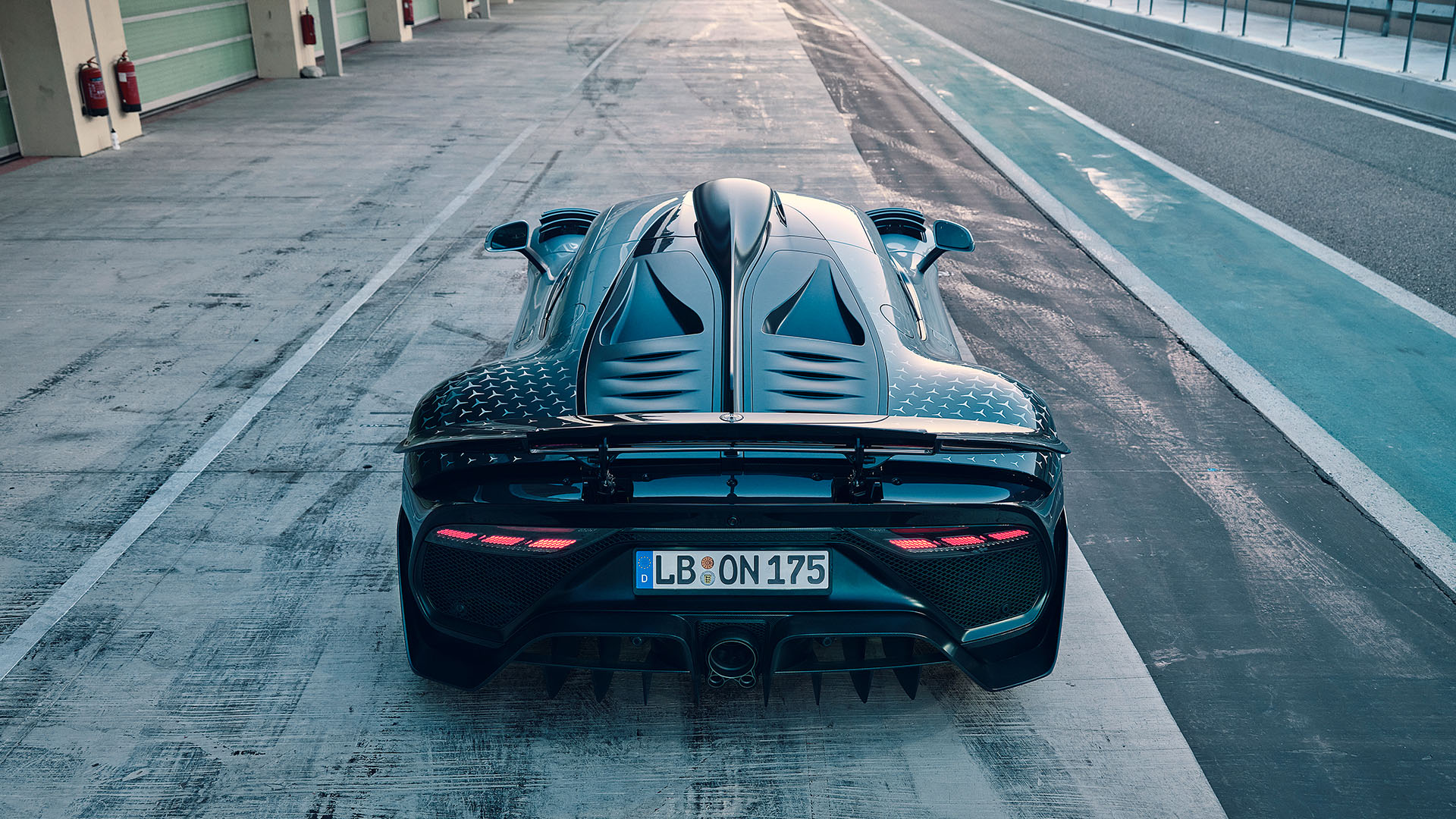 At the front, the Mercedes-AMG ONE runs on 10.0 J x 19 wheels with 285/35 ZR 19 Michelin Pilot Sport Cup 2R M01 tires, which were designed exclusively for the hypercar, and at the rear – on 12.0 J x 20 wheels with Michelin Pilot Sport Cup 2R M01 tires. size 335/30 ZR 20, and to be really interesting, the design of the sidewall has a silhouette of Mercedes-AMG ONE and number 1, now this is a set of exclusive tires for you.
Let's first watch two videos about this amazing new 1000+ liter hypercar. Formula 1 technology for the road as they call it in Affalterbach, and be sure to check out our extensive image gallery below these two videos where we'll show you every angle of this exquisite hypercar along with some stunning details and a look at racing car-style interiors as well as below photos we publish specifications for those interested.
filler
Image gallery:
https://www.supercars.net/blog/the-mercedes-amg-one-is-finally-ready-for-production/